Email Marketing, Mkay? The Ultimate Email Marketing Guide
It's almost 2020, and email marketing still works. Bless up.
With all the marketing hype surrounding video ads, AI, VR, chatbots, FB ads, Google Ads, and everything else that "gurus" say will help your business, it can sometimes feel, well…
Like this:
… Especially with all the contradictory information.
But somewhere deep in the abyss of "digital marketing past" lies our old friend Mr. email marketing. Used, abused, and forgotten in the sands of time.
But much like how eating healthy food and going to the gym is the "hidden key" to losing weight (and yet, for some reason, doesn't get much media coverage)…
Using email marketing for your business is the "hidden key" to driving revenue and making an impact on your customer's lives.
Email Marketing Isn't Dead
If you currently believe that email marketing is dead, then someone, somewhere, has deceived you, my friend. And you're missing out on real opportunities that have real metrics behind them.
Because the truth is, email marketing can still be an incredibly effective asset to you and your business. And actually may be one of the strongest options out there for small businesses to utilize without pouring hundreds of dollars into online ads.
Still don't believe me? check this out…
Based on 2018 data, email marketing is still shown to be the most effective marketing channel. Surpassing both social media, SEO, and PPC.
But… How?
How can a tool that's that's been around for 20+ years continue to beat newer technologies that have continue to evolve?
Well, one of the reasons I think email marketing is still so effective is because of one simple truth: People still check their emails. And the attention is still there.
The only problem is, it's getting harder and harder to land marketing emails into someone's inbox. Because spam filters are getting stronger and stronger with time.
This study from 2017 shows us that most people are on email. With "most people" being about 85% of adult internet users in the US alone.
What this means is that the 85% usage rate for email in the US leaves both search engines and social media in the dust. Which is a pretty big deal considering most marketers throw celebratory parties (with expensive cheeses, of course) for a mere 5% improvement in conversion rates.
The Current State Of Email Marketing
The truth is, email marketing is still an incredibly effective tool for keeping in touch with your customers and providing them value over the long-term.
The only problem is, the large majority of small businesses don't know how to do it right.
This post is going to show you exactly how to think about, structure, and implement your email marketing campaign from start to finish.
The Golden Rule Of Email Marketing – The Market Decides What's Good
I wanted to drop this "golden rule" in here before we get started. When creating your emails, it's easy to fall into the trap of believing that everything that comes off of your perfectly manicured fingers will be pure gold.
Meaning, sometimes, emails we think that will do really well with our audience, well, tank. And other times, emails that we're only "meh" about before we send them become some of our most successful ones.

This phenomena is important to remember because a large majority of the time, the market's actual desires are slightly different than what we think their desires are. And it's important to test different marketing angles like a mad scientist. Using reality as the ultimate judge.
So before you kill that email that doesn't feel exactly right, try sending out to your audience and see what happens. Because you never know what will resonate.

Now let's get right into the guide.
What Is Email Marketing And How Can You Use It To Make Money
In a nut shell, email marketing is a highly effective digital marketing strategy that involves sending regular emails out to prospects and customers. Effective email marketing campaigns turn prospects into customers and customers in loyal, raving fans of your business.
And although that sounds really cool, it probably means nothing to you unless you can fully grasp how it can be leveraged for your business. Which I will show you within the next 10 seconds.
But before I do, I want to start off by saying that one of the coolest things about email marketing is that you can use it for a variety of different goals and outcomes. And it's versatility is one of the things that makes it so amazing.
Now let's get right into it.
Some of the ways email marketing can be used are:
Sending Customers Notifications
One way you can use email marketing for your business is by sending customers notifications about your new products, services, or events. Or simply letting them know how you're doing and what is going on with your company.
Sending your customers email notifications is a great way to remind the customer that you still value your relationship with them.
And one simple "We're still here and we still love you" email can save you a bunch of time and effort compared to most other marketing mediums.

Produce Recurring Revenue
Another way to use email marketing is by leveraging it to produce recurring revenue for your business.
But depending on your business, producing recurring revenue from your list may be either easy or hard.
Companies who have it easier in this regard are ones that change products often, are always doing new things, or simply want to create new products within the same niche.
And the great thing about using your email list for producing recurring revenue (if you're launching a new product) is that you don't need to create a product and then try to sell it to your list from scratch.
Instead, you can simply ask the people on your email list what they would like to see or buy, and then test different products using a "sell it before you create it" model.
One of the best ways to farm your list is to either upsell them on what they've already purchased from you, or create something entirely new using things they themselves are telling you they want.
Build And Maintain Relationships
Depending on your business model, you may want to use email marketing to build and maintain relationships with your customers.
Although sending them notifications and asking them questions will do this tangentially, the true relationship building comes when you share stories about yourself and your brand that your customers can resonate with.
Building a relationship with your email list can give you a competitive advantage because if a competitor comes into the market offering products or services similar to yours, then your customers may end up staying with you simply because they like you, trust you, and are familiar with you and your business.
Give Your Brand A Unique Voice
Depending on the different forms of content your brand is producing, email may be one of the only ways that your customers are directly communicating with you and your business.
If this is the case, an effective use of your email marketing strategy could be including relationship building strategies along with making sure your emails are written in a voice that you want to show your customers.
Meaning, whether you are aware of it or not, your customers are going to be forming images about your company through the words that you feed them. And thinking about these images beforehand can be very strategic for your business .
Doing this will separate you what most businesses do, which is go through the years completely unaware of how their brand is being perceived by people that come into contact with it.
Generate Referrals
Email marketing can be a great way to generate referrals.
And when done correctly, email marketing can be an effective tool for having your customers do most of the marketing for you.
One way you could go about getting referrals for yoiur business is by offering some type of discount in exchange for a certain amount of referrals.
This could be done by telling your list that if they go to your Facebook page and tag 3 friends that may benefit from your services, you will give them $10 off so and so. But you can also just ask them straight up by saying something like "Our business benefits hugely by referrals. We strive to provide the most value for our customers and would therefore love if you could reach out to someone right now you feel would benefit from our products or services".
As you and I know, referrals are extremely powerful because people that are being referred are being told about you from people they trust, so a lot of the "dirty work" has already been done by the customers that love your business.
Provide Additional Value
Another great way to leverage email marketing for your business is by providing additional value to your customers.
One important thing to keep in mind is that "value" is extremely subjective, and what your customers define as valuable may be completely different from what another company's customers find valuable in a similar niche.
One way to provide additional value is by asking your customers what they have questions or concerns about (one of the things recommended earlier for producing recurring revenue) but instead of selling them something, instead provide them with in-depth answers to their questions delivered straight to their inbox.
This can have an extremely positive impact on your customers because not only will you have answered a pressing question for them, but if they open it in the morning, then you have just kick-started their day full of email happiness, sunshine, and rainbows.
Create spin-off content
Many times, the content in a company's emails are great topics for longer-form content in the form of either blog posts, social media or video.
Using your email marketing strategies to create spin-off content can be a great way to add fuel to your content fire while helping you answer the inevitable content question of "what should we create content about".
Sell Out Events
Email marketing is an extremely effective way to get the event portion of your business of the ground. Instead of having to create ads or go out and solicit people to come to your event, with an email list, all you'll need to do is say you're hosting an event and there are limited tickets available. If your customers are into you and what you offer, they will be lining up at the door.
Email Marketing = Direct bridge between you and the customer
One of the biggest reasons email marketing is so effective is because it's a direct communication line between you and your customers.

Meaning, if you're communicating with your customers using only social media, then you are vulnerable to the fact that social media channels come and go fairly quickly. But even when they do, email tends to stick around.
Of course, the internet could always disappear. But if that happened, you'd probably have more issues to deal with than just communicating with your customers.
The Wrong Way To Use Email Marketing
Although this may seem obvious, the wrong way to use email marketing (and i'm calling it the wrong way because it will do the opposite if what you want it to do, which is produce revenue) is, stated simply, a "me me me" mindset.
Going through your email marketing journey with a "me me me" mindset is a surefire way to send out emails that get no response from your customers and make them feel like they're only being used for money.
Part 1: Choosing The Right Email Software
Before you begin your email marketing journey, you're going to first need an email software that can collect, track, and manage your campaigns. Here are 5 solid ones.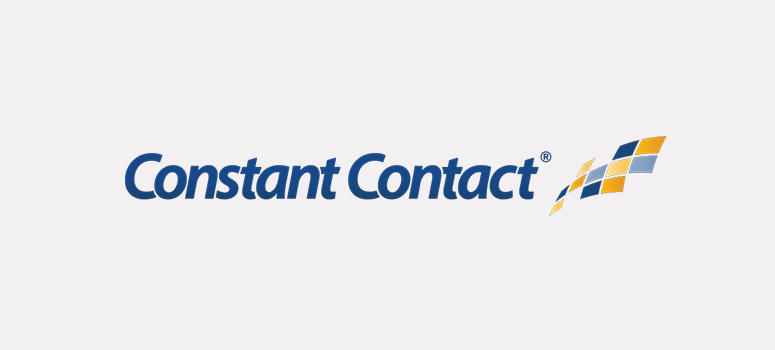 Constant Contact is a popular email marketing service for small businesses because of its ease of use and versatility. It comes with many customizable email templates that will aid your email marketing journey whilst giving you creative inspiration.

When first starting out, you'll be required to provide information regarding both your industry and previous email marketing experience. Based on what you select, the content you receive from their email marketing promotions will be tailored to your specific situation. Helping you conquer the learning cure of email marketing quicker.
Another unique quality of Constant Contact is their extensive free trial, compared to most other marketing tools. Instead of a free week or 14 days, Constant Contact gives you a full 60 days before requiring you to pay a dime. Once your free trial expires, you'll most likely begin your plan at the $20 per month level until you reach your first 500 email subscribers.
Get started with Constant Contact today.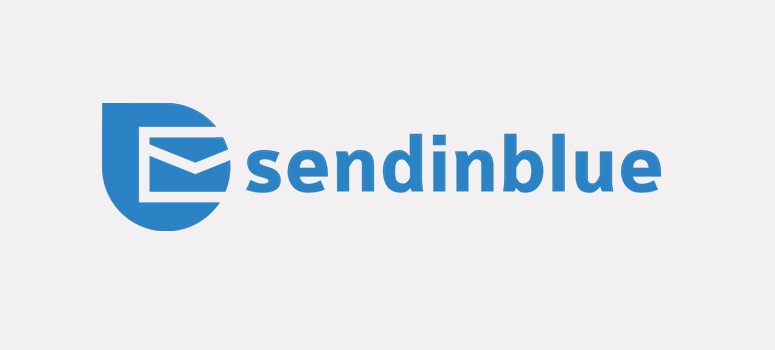 The coolest feature regarding SendinBlue's software is it's emphasis on simplicity. Even if you're a complete beginner to email marketing, you'll be able to begin creating comprehensive email marketing campaigns with ease.
Unlike many other marketing tools, SendinBlue's pricing structure is determined by how many emails you send to your customers.
Their free version begins with unlimited contacts and 9,000 emails, while they're base package includes a $25 / month subscription that allows you to send up to 40,000 emails per month.
SendinBlue is best for beginner marketers.
Get started with SendinBlue today.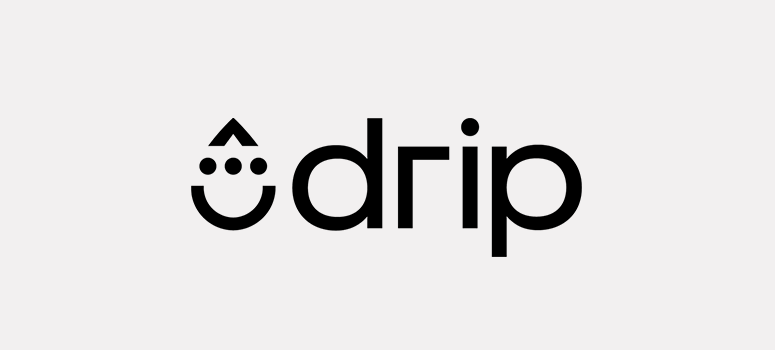 Drip is ideal for anyone who's either selling things over the internet or wants to have comprehensive conversations with their customers.
Drip allows you to customize your emails based on different customers behaviors like returning website visitors,cart abandonment, first-time users, people who have clicked a certain link on your site, and many more.
Drip is completely free until you reach your first 100 subscribers. At that point, their first pricing tier is $49 per month until you reach your first 2500 subscribers.
Drip is best for eCommerce websites and savvy internet marketers.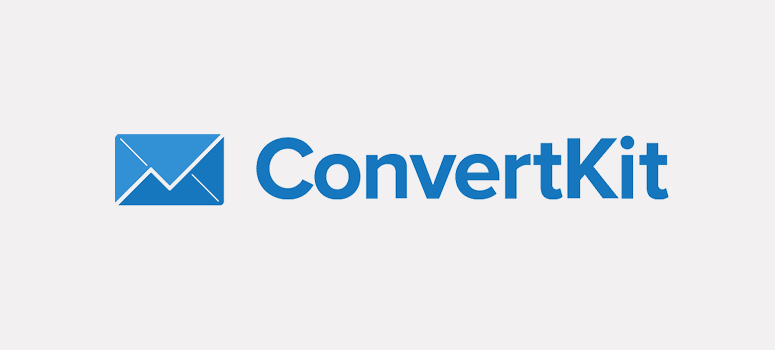 ConvertKit is great for people who are into blogging or creating content on the internet. It was created with creators in mind, and is great for bloggers, podcasters, and YouTubers.
After your initial 14 day trial, ConertKit's pricing jumps to $29 per month for up to 1000 subscribers.
ConvertKit is best for publishers.
Get started with ConvertKit today.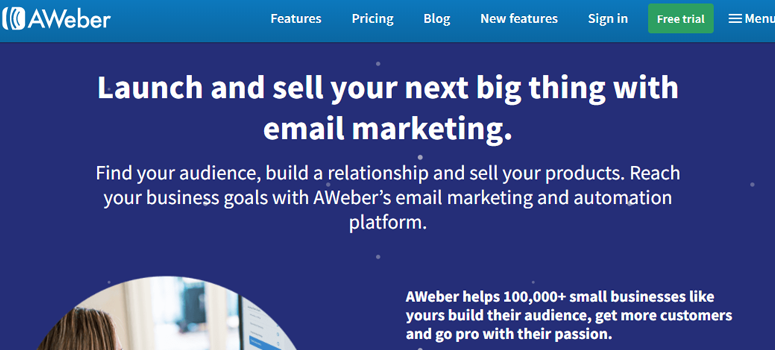 Aweber comes with everything you need to get your email marketing campaigns off the ground and running smoothly.
The pricing starts at $19 per month for up to 500 subscribers.
AWeber is best for all marketers in general, especially those who're just getting started with email marketing.
Get started with AWeber today.
Part 2: Growing your list
A lot of people begin their email journey by throwing an opt-in form on their website and expecting people to magically opt-in. These people are often disappointed.
Why?
Because for the most part, people aren't going to give out their email address all willy-nilly. They need a reason.
So, in order to begin building your email list, you're going to need to come up with a creative reason for someone to give you their email in the form of a lead magnet. A lead magnet is simply something you give to someone in exchange for their email address or contact information.
The Golden Rule Of Lead Magnets
The golden rule of collecting emails via lead magnet is that the more value you offer to someone, the easier it is going to be to collect their email address. And as we discussed before, determining what your customers / target audience determines as valuable may be slightly different than what you currently think they will find valuable. And this is totally okay.
The best course of action to find out what your customers really want would be either to conduct a little market research beforehand or create something based off of intuition so you can test it. But no matter how you do it, test something!
Types Of Lead Magnets
Ebooks
An e-book is a short book or guide that provides value to your audience. For our own lead magnet, we've created a SEO and content marketing guide that small business owners can use to implement their own content marketing strategy immediately. Doing this allows us to provide readers with a bunch of value in exchange for a line of communication with them via email address.
A Cheat Sheet Or Checklist
Another common lead magnet is the cheat sheet or checklist. These can be extremely helpful for people because often times, these lead magnets will compress years of knowledge and experience into a few simple benchmarks, strategies, or tactics. Checklists like these can help people fast-pass their current learning curve or help them create more order out of the chaos in the their lives. And the best part is, they are easily consumable.
White Papers Or Case Studies
White papers or case studies can be a great way to collect email addresses. For both service and product-based businesses, showing customers proof that what you have works and how it can benefit people's lives can be massively important in shattering objections and building trust.
Webinars
A webinar is an extremely powerful way to collect email addresses because it can provide immediate value while also being used to promote or sell something else. Often times, webinars narrow in on one specific problem and tease an overarching solution to that problem (which is what the creator of the lead magnet is selling), and includes a few quick "mini-solutions" that the viewer can implement right here and now. Doing it this way allows the reader to build trust with you, feel understood, see your unique value proposition, and walk away with a new perspective or mindset that they didn't have before.
Free trial or sample
The free trial or sample is another classic email-collecting tactic. If you're offering some type of informational product or group coaching, giving users limited access in exchange for an email address may be enough for them to buy the entire thing. And if you're selling physical products or services, giving them a taste of what you have to offer may be all the convincing they need to do business with you.
Part 2: Creating an opt-in form that converts
An opt-in form is the form that people see on your website that is going to pitch your lead magnet in exchange for an email address.
The purpose of the opt-in form is to convey your lead magnet's big benefit in a clear and concise way so that your readers know exactly what they're going to get in return for giving you their email address.
Here a few tips for creating an opt-in form that converts:
Enticing headline – The headline should have a bold promise or benefit that will drive your readers wild while simultaneously spiking their desires.
Benefit description – Included under the headline should be a quick description outlining what they're going to get and how it will get them closer to their goals
Attractive design – You want to make it look appealing, but not annoying. Try to entice the customer without offending them by including too much intense, over-the-top creative visuals.
Simple – It should have a place for them to enter their name and email address. Try not to ask for their family history or have them solve a sudoku puzzle.
Clear and compelling subscribe button – the button should be big n' clickable. It should scream "click me now, baby".
Once done, install it on your site in these locations.
Out of all these potential locations, the most ESSENTIAL email forms to include on your site are exit-intent popup.
Basically, an exit-intent popup shows up right before your customer is going to click away from your site and after they have consumed your content.
Collecting emails this way is amazing because it lets the reader consume your content without becoming frustrated by your popup interrupting them, and also appears AFTER you have already given them value.
If the golden rule is give before you take, then the exit-intent popup is a great way to provide customers value and then collect their email address. Think of it as an unofficial lead magnet.
Part 3: Email Marketing Segmentation (It's easier than it sounds)
Everyone has been told that they should build an email list. But not many people are told that they should segment that email list. Or how to do it.
In this section we're going to cover everything you'll need to know to build the segmented lists of your dreams.
What is Email List Segmentation?
In a nut shell, email list segmentation is breaking your email list into smaller sub-lists so you can send more personalized emails.
With email list segmentation, instead of sending an email to everyone on your list – no matter where they're currently at in the sales process – you can break your email list down into more specific groups that will allow you to target the needs of each group individually.
We will give a few examples of how to do this soon.
Why Segmenting Your Email List Will Help You Make More Money
The main reason you want to segment your email list is because it will benefit your bottom line.
Segmenting your list has been proven to increase open rates, improve click rates, and decrease unsubscribe rates. For these reasons, smart markets use list segmentation to dramatically improve the effectiveness and efficiency of their email campaigns.
Little Segments, Lots Of Power
The reason segmenting your list is so powerful is because once you have your customers segmented into different categories, you'll be able to leverage automation to send personalized emails at scale. Which means more output for your input.
Once segmented, you'll be able to send powerful autoresponder emails, which are emails that get sent automatically based on how your customers react to different conditions you've set up.
This ensures that your specific type of customer will receive a specific type of email depending on their specific spot in the sales funnel.
Breaking down your list into segments not only improves the efficiency of sending out the emails, but it also makes them much easier to write.
When you've broken down your audience into smaller groups, you'll be able to write more personalized emails that include the nuances of their specific situation, making them feel understood through appropriate headlines and stories.
But in order to do that, you're going to need to know exactly where your new subscriber came from and how they've entered your funnel.
You can do this by segmenting your list into these 7 general categories:
New subscribers – Send new subscribers to your list a welcome email informing them who you are and what you offer while familiarizing them with your brand's voice.
Preferences – Send subscribers different content depending on why they signed up. Some may have opted in to get updates on your latest blog posts, while others simply want to be informed when there's any type of sale going on.
Agree or disagree – also known as a "plinko sequence", you cans end users different emails depending on if they accepted or denied one of your offers. Doing this allows you to nurture the customers that have already purchased while keeping in touch with the ones that are still on the fence.
Location – Send local customers emails based on their location to fill seats for your local event. An email list can be a great way to get the event portion of your business of the ground.
Open rate – Send your more engaged subscribers exclusive offers to thank them for being such enthusiastic customers or consumers of your content.
Inactivity – Let inactive subscribers know that you value their opinion and you're wondering why they aren't reacting to your emails. Although this can sometimes be because the emails themselves are too "plain", there are an almost infinite number of reasons why someone may suddenly stop opening emails from you.
Lead magnet – Send targeted emails to the customers that opted into your business for a specific reason. Give them more of what they want or show them something else that could help them out.
Shopping card abandonment – Send reminder emails out to customers that were on the fence about buying something but decided to delay their purchase decision.
Understanding Email Marketing analytics (in Plain English)
Now that you know how to segment your list to put yourself in the best position to provide the most value to your customers, it's time to understand what the numbers are telling you.
The three most important metrics when it comes to email marketing are
Open Rate
Click through rate
Unsubscribes
And we're going to identify how you can determine which of those 3 you're doing well and which of those you aren't.
Open Rate
Open rate – your open rate is what percentage of people open your emails. These percentages vary wildly depending on your target market, how good your headline is, and how well you've segmented your lists.
If your open rate is low (say, below 20%) then this could either means that your headlines need adjustments or that you've segmented your list incorrectly (so the headlines aren't relevant to your segmented audience).
In order to write better headlines, keep one simple thing in mind: curiosity.
Even if people know that they are being "marketed to", a well-written headline will still strike their curiosity and trigger the "well there's no harm in taking a look" behavior.
For example, if you jumped on my email list and were curious about segmenting your email list, I'd send you an email with the headline "Easiest way to segment your list? Right here". Hopefully you would open that and read the words my fingertips producd for you.
Click Through Rate
Click through rate – Also known as CTR, your click through rate will show you how many people (if any) clicked a link in your email. So, obviously, these people will have to have first opened your email, and then engaged with it. A CTR percentage can give you a good idea about how many of your customers are your ride or dies, and how many joined your list searching for some different type of value than the one you've just provided them with.
The best way to improve your CTR is to really hone in on your audience's desires and pain points, and get very clear on your messaging. This is also known as "message resonance". Message resonance is essentially how well what your writing is sitting with your audience. If they are nodding their heads thinking "hell yeah!" then you're doing a pretty good job. Also remember to use their language (and slang) to position yourself as someone who is either just like them or someone who they want to be.
Unsubscribe rates
Unsubscribe rates – unsubscribe rates are the people who say "no thanks, get me out of here forever". People who unsubscribe from your list either have solved the problem you could have solved for them on their own, got bored with your emails, or are simply no longer interested due to one of an infinite number of reasons.
The first step to decreasing the amount of people that unsubscribe from your list is to first identify where your open rates take a drop. Usually, people unsubscribe mentally before they take the time and energy to actually unsubscribe from your list, so identifying where your message is falling flat can really help you retain customers for longer.
The better the emails get, the better all of these 3 metrics will get. Here are some key tips to improving your metrics in all areas.
Chapter 4: Improving Your Email Open Rates And Overall Email Quality
Now that you've done the hard work to grow your list, it's time to make sure that your emails are as good as they can possibly be. And although there is no substitution for testing, iterating and repeating, there are some fundamental email tactics that will improve the chances of your emails getting opened, read, and your customer taking action.
Here are some general email marketing principles that will increase the effectiveness of your overall campaign.
Avoid Spam Filters
The first thing you're going to want to do to make sure your emails get opened is to avoid the spam folder. Although this may seem extremely obvious, Google's algorithms will most likely land your email in the spam folder once or twice. Because of this, we recommend that you ask your customers to "whitelist" your email address. Meaning, they will put you in a special list in their inbox that notifys Google that they want to receive all of your emails. Some additional tips:
Make sure all recipients have actually opted-in to receiving your emails and know who you are. (They may need a little reminder).
Send your email campaign from a well-standing IP address; meaning, an IP address that hasn't been used by someone else to send a bunch of dirty spam emails.
Send emails only through verified domains.
Keep your email template code clean and in good standing.
Use custom merge tags to personalize the "To:" field of your email campaign.
Show subscribers how to whitelist your emails, and ask them to add you to their address book so they never miss one of your beautifully-crafted emails.
Avoid using language that is too "salesy" and will trigger spam filters. Some of these words are free, clearance, discount, etc. Using these words won't automatically spam your email, but using them too much may.
Don't use clickbaity headlines that have no relevancy to the content of your actual email.
Include your location in all of your emails.
Include a very clear and easy way for your customers to opt out of your emails if they so please.
But, luckily, almost all of these factors are taken care of when you choose a high quality email provider.
Remove Inactive Subscribers to Keep Your List Fresh
Removing inactive subscribers from your email list will cause your open rates and response rates to rise, simply because you're getting rid of the people that are dragging your percentages down. Also known as dead weight. the act of eliminating inactive subscribers from your list is also known as "scrubbing" your list. A good rule of thumb for inactive subscribers is anyone who hasn't interacted with your email for a period of 6 months. After 6 months of inactivity, it is extremely unlikely that the person will open the next email. And the chances go down as each one comes.
But before you get rid of them, we recommend sending one last email to them in hopes of gaining some clarification on why they have been inactive in the last 6 months. A great one to send out to your customers is with the headline "do I bore you?" and then ask them directly if they find your emails uninteresting and if they would rather unsubscribe. Some people will respond and tell you yes, some will respond and tell you no, and others will say nothing and be scrubbed for your list in a nice, bi-monthly culling.
Perfect Your Timing
Timing can play a large roll in determining your open rates and overall subscriber activity. So be aware of when you're sending your emails and what timezones your email sbscribers are in as well. The best way to judge when to send out your emails is by testing them, usually in the form of AB tests to determined which timeframes work the best, and which ones are complete djuds. The weird thing about running marketing tests is that a lot of the time, the opposite of what we think will happen, happens. Life is funny like that.
Make Your Subject Line Stand Out
When it comes to writing killer emails that gets wonderful results and take over the world, the major key is writing great subject lines. As we mentioned before, generating the feeling of curiosity in your readers is a great way to get them to at least open and interaxt with oone of your emails. Curiosity may have killed the cat, but it also got your emails opened.
Here are some tips for crafting creative subject lines:
Entice curiosity, but don't be too clever. You want to make them curious enough to open and click, but without being so cryptic that the subscriber hasn't a clue as to what you're talking about.
Insert numbers. There is something about numbers that draw the eye.
Use a fun, joking, or conversational tone.
Speak in the language and style that your subscribers use themselves, especially when talking with their friends.
Write To Just One Person
When doing any kind of writing that you know people are going to read, it's human nature to write to people in audience-form. But doing this will hurt your email's flare. Instead, imagine you're writing to one specific person (like your ideal customer) and write your emails the same way to your customers as you would to a personal friend. Doing this will feel strange at first, but over time, you will become accustomed to it and your customers will love the personal touch that your emails seem to have.
If you do not currently know who your ideal customer (or buyer persona) is, then a great way to find that out is by hopping on a quick call with members of your email list and asking them questions to find out why they subscribed to you, what their greatest desires and fears are, their values, and their overarching driver of what made them come to you in the first place. Understanding these deeper motivations that aren't visible through data and analytics will help you create emails that make your customers say "this was written just for me".
Write Fantastic Email Content
Sometimes, it's easy to fall into the trap of thinking that because someone subscribed to your list, they are instantly and automatically going to fall in love with everything you write. But nope. Definitely not. Even though they subscribed to your list, you still need to flex your creative writing abilities and create content that's amazing, entertaining, and relevant every single time., Doing this will make sure that your subscribers find your content continually valuable and will continue to open and interact with your emails.
Some things subcribers love are either free things that help them solve their deepest problems, or rare things like super long blog post or a customized webinar.
With all that being said, the one golden rule of creating amazing content is to make sure that you don't just send emails to send emails. Each email should be respected and given the strategic thought that will provide value to your readers and from there, provide value to you. There will be a direct correlation between the amount of value you provide your readers and the open rates and interactions your emails are going to get with your customers.
Inject Some Humor
Humor has a strange way of making an instant connection with people. When you inject humor into your emails, you will enhance the value in your emails because you will be providing emails that seem more personal, entertaining, and trustworthy. Humor is a great way to get through someone's "BS meter" so they will take the time to listen to what you have to say.
Obviously, this leads to the question: what if you're not a funny persom? And in all honesty, it's not the easiest thing in the world to bust out witty comments or knee-slapping jokes at the drop of a hat. But even if you're not the funniest person in the world, you can inject some humor into your emails if you simply take the time to understand your audience at a very deep level. Because when you do, you can make keen observations that will shine a humerous light on the absolute absuridity that is the human experience.
Optimize for Mobile
Mobile email accounts for 15-70% of all email opens, depending on your target audience, product, and email type. And on top of that, almost 70% of people check their email using their mobile phones.
Because of the sheer size of the mobile-friendly community, neglecting to cater to some of their needs means lower numbers for your business.
Making sure your email is mobile-friendly, and including responsive formatting and loadable media will entice your customers to continue opening your emails via mobile phone.
Here are some more tips for appealing to mobile users:
Keep the formatting simple and under 600px wide.
Check your emails on your own phone.
Use a larger font. Small fonts are difficult to read on mobile.
Don't assume images are being displayed (Android turns images off by default). Make sure it looks good without them.
Use smaller images to reduce load time.
Use a large call-to-action button. Larger buttons are easier to tap with a thumb.
Don't place two links next to, or on top of one another. That way, the user won't tap the wrong one by accident.
Using all of these tips will help you get better open rates from your mobile users. If you don't get results immediately, keep playing around with different settings and preferences until you find a few formats that work for your specific audience.
Chapter 5: Automating Your Email Marketing with Autoresponders
Once you've learned how to write emails that engage, entertain, and connect with your audience, it's time to automate the entire process and turn your email marketing system into a cash-printing machine. The most powerful part of automation is that when paired and used with segmented lists, your emails (of which still have that personal feel) will be scalable to heights virtually impossible to reach by one man or woman alone.
So, What's an Autoresponder?
An autoresponder is a series of emails that sent to segments of your list automatically. These emails are usually triggered by customers taking a specific action, such as joining your list, downloading a product, or displaying a certain type of browsing behavior. The content within the autoresponder itself is thought-up and created beforehand as "ammo", which is then loaded into the autoresponder that "shoots" emails to your customers exactly when they want and need them most.
Every online business needs an autoresponder series for two main reasons:
1. They nurture your leads by providing valuable information and insights, as well as teaching them how to make better decisions through an automated onboarding process.
2. They turn prospects into customers by helping you build "know, like, and trust" before you ask for the sale. Then you can make your pitch at the best possible moment, and you can do it without being overly "salesy" or pushy.
The 4 most common goals some has when using an autoresponder are:
Step 1: Choose a Goal for Your Autoresponder
Send new subscribers a "welcome" sequence. This is the message that you send to people right after they subscribe to your email list. It could contain a link to your lead magnet for an easy download, a thank you for subscribing, or maybe a call-to-action to check out your most popular blog posts. Every email list needs a welcome series: don't miss this chance to "woo" your new subscribers and turn them into loyal fans!
Use it as a lead magnet/free mini-course. You can also use an autoresponder as a lead magnet to attract new subscribers to your email list. This is commonly done in the form of a free "mini-course", or a free "challenge", which promises to deliver a series of emails containing lessons (or other valuable information) over the course of several days or weeks. There is a high perceived value with a mini-course or a challenge like this, which makes it a very effective lead magnet.
Make sales on autopilot. Creating a sales funnel out of an email autoresponder sequence is a widely adopted strategy used by information marketers, but it can also be used by software companies, eCommerce businesses, and service providers. For example, it could consist of a series of educational videos, a sales video, and follow-ups to sell your information products. Or, you could create a sequence of free educational emails, and then invite leads to a live or recorded webinar where you make an offer. For eCommerce businesses, your sales sequence could include promo offers for products your subscriber has just viewed on your website.
Promote up-sells/cross-sells. You can even set up an autoresponder sequence for someone after they purchase and get repeat customers. Depending on the products you sell, you could offer an upsell, or cross-sell related products. For example, if someone buys a digital camera, you can offer to add a lens, a tripod, and other accessories to their order before it ships. Or, if you sell products that people buy frequently (like food or disposable items, like diapers), you can automatically send them offers for new items when you know they're about due for another order.
Step 2: Map Out Your Entire Sequence
Before you load your emails into your autoresponder, you're going to need to map out and strategically create the entire sequence from scratch. Although this may sound daunting, we've included a base template that you can use to create email sequences without starting from absolute 0. When creating these, it is best to think about what your audience's day-to-day behaviors are, the questions they have, and what they would find valuable in an autoresponder sequence. Some questions you can ask are:
What would keep my readers on the edge of their seats, waiting for the next email?
What are my reader's overall goals and how can my emails help them get there?
What do my readers find interesting, or want to know more about?
What would my readers not want to read about, and what would they find boring or cliché?
What stories would my readers find interesting and how can I tie those stories into my niche topic?
And many others.
Length of sequence
There is no golden rule when it comes to the exact amount of emails you should send to your customers to get the best results, which freaks some people out. A good rule of thumb is that it should be long enough to convey your value and accomplish your goals, but short enough so that you aren't throwing in filler just to make it a little longer.
Timing of Emails
Once you know how many emails you're going to send your beloved 'custies, you're going to want to determine how much time will pass between each email you send them. This is a balancing act of keeping them interesting without annoying them to the point of unsubscribing, which is easier said than done. Another rule of thumb is that if you're putting MASSIVE value into your emails (which you should be doing anyway), then you will be able to send those emails more frequently because they will be happy to receive them. But if you're hammering them with promotion, after promotion, after promotion… then it would be best to send out emails less, unless you're running a sales promotion, in which 3-4 emails in a single day as a last ditch "buy this now" will be very appropriate.
A good rule of thumb is the 80/20 principle. 80% of the emails you send should be pure value (and not selling disguised as value) and the other 20% should be a combination of value and selling. If you make a great offer and pitch it to your audience after providing them value, they will respect both you and your offer more than if you pitched them every single day.
Once you have your entire sequence mapped out, it's time to load it into your autoresponder and start making that moolah while providing value to your readers.
Here's an example of a sequence for launching an information product:
Email 1: Introduction to your readers and letting them know what they're getting along with thanking them for subscribing.
Email 2: Explain why your specific topic and the solution you've provided matters and is important.
Email 3: Explain the bigger picture of what someone needs to do to solve the problem you've decided to help them with.
Email 4: Explain some of the more micro aspects of your product. Focus on what to do and not necessarily how to do it. This will build up your credibility and get people excited to purchase your product. This is also when you introduce the sale.
Email 5: Launch your product with scarcity in mind. Describe your audience's core problems in detail and explain why your product is the ultimate solution to those problems. Then tell them that it's only going to be available for a certain amount of time.
Email 6: Remind your customers that your product is still live and is receiving fantastic reviews. If possible, collect testimonials and throw those in the email as well.
Email 7: Last day before closing, first email. Let your subscribers know that your product is only going to be available on the market for another 24 hours and after that, it's gone for good. Also list off the benefits and what solutions you're going to be providing for them.
Email 8: Last day before closing, second email. This is where you're going to move away from the solutions and focus more on scarcity and the problems they are facing. Dig into their pain points and let them know that these problems can be solved using your product for a limited time only.
Email 9: Two hours before closing. This is where you go full scarcity mode and force people to make a yes or no decision. Ask them how long they've been living with this problem and how bad do they really want to change.
Email 10: Cart closed. Send an email to your audience letting them know that your product is no longer available and thank them for being a part of your list. At this point it may be beneficial to also show readers what you're going to be sending to them in the future (in the form of value) so they can have their interest peaked once again.
Step 3: Write an Autoresponder Series that Converts
Although thinking about strategy and how to go about selling things to your customers can be extremely fun (depending on your personality type), it's now time to actually sit down and write the emails that are going to be delivered to your reader's inbox with hopes of being well-received, loved, and adored.
At this point, you can outsource your email creation to professionals (like us) or you can brush up on your sales copywriting skills and write them yourself. If you write them yourself, here are a few tips to keep in mind to ensure your emails hit their desired outcome right on the money.
Focus on the reader first. You should always write your emails to address the needs of your subscribers, not yours. Offer ways to solve their problems, don't simply talk about your products and how great they are. Ask yourself, what are the biggest pain points/struggles for my subscribers? How can I solve their current problem in this email?
Use personalization. Personalizing the content of your emails will make it so much more relevant and valuable to them. Personalization goes beyond sticking your subscriber's first name into the email. You need to tailor the actual content of the email to address their needs. For instance, an online retailer will find it much more valuable to read an email with the subject line, "How to build backlinks to your eCommerce store" than just a generic subject line, "How to build backlinks."
Write great subject lines. David Oglivy once said that 80 cents of your dollar should be spent on writing headlines. With emails, the subject line is just as important. If it doesn't catch your attention, you won't open it. So, spend the majority of your time writing and polishing your subject line. A great email subject line entices curiosity about the content of the email. It's also personal, and highly relevant to the recipient. To learn more about how to write amazing subject lines, we have an entire blog post on the topic: 30 Successful Bloggers Share Their Best Converting Email Subject Line.
Step 4: Monitor and Improve
Even though autoresponders run silently in the background in a hands-free fashion, you should check up on the results your autoresponder is getting you every once in a while to see if any improvements should be made. If you have any sneaking suspicions or intuitions that something could be improved, then using an A/B test and putting your hypothesis to the pavement will be a great way to learn more about your audience and what they respond to.
Here's what you should pay attention to when you analyze your autoresponder campaigns:
Open rates. If your open rates are less than desirable, check the following: Is this autoresponder relevant to your list? Are your subject lines as good as they can be? Are you sending your emails at the best times?
Click through rates. Once your subscribers have opened your email, are they actually taking the action you need them to take? If you think that you have a low click-through rate, perhaps your body copy is not as effective as it needs to be. Consider the following: Is the copy of your email relevant to the subject line? Did you offer real value to your subscribers in the email? Is your call-to-action clear enough? Is the link easy to find?
Unsubscribe rate. Unsubscribes are always going to happen no matter what, and that's usually OK because those people probably would never have bought from you anyway. However, a high unsubscribe rate can indicate that you are losing potential customers. Check the following: Why did people subscribe to your list in the first place, and are you delivering on that promise? Is the content of your autoresponder highly relevant to the segment it is being sent to? Are you sending too many sales emails with too little value emails?
Now that you can automate and target each of your email marketing campaigns, you can turn those campaigns into money machines.